Russian Hot Selling Perfect Lip Fully Lip Beand Lip Pump/Lip Enhance /Lip Plump Lip Enhancement
Product Description
Model NO.: Sexy
Lip Color
: Red Package: Blister Item: Lip Enhance Package Size: 11cm X 5cm X 2cm Carton Size: 60*44*41cm Brand Name: Fullips, Fullips Size: 3 Sizes(L,M,S) Net Wt: 0.05kg Package Weight: 0.2kg One Carton: 293PCS Sexy Lip Super Sexy Lips Plump Lip Enhancer Plumper Lip Pump
Round Oval beauty tool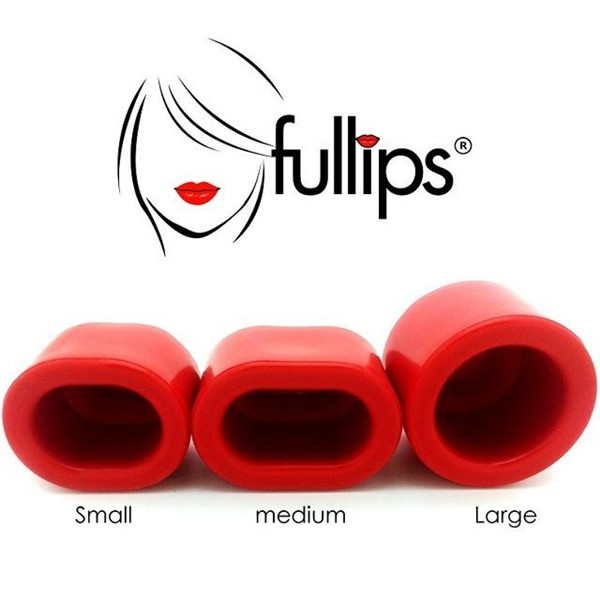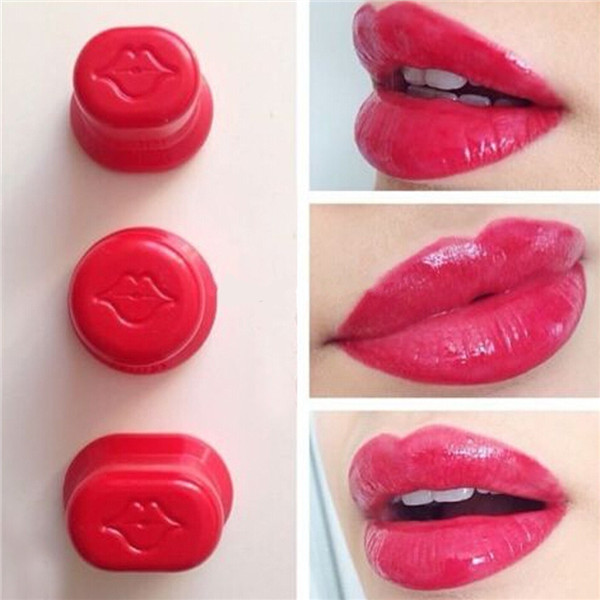 HOT! HOT! HOT!    Finally, a tool for fuller, healthier-looking lips without the injections or chemicals. Small enough to carry in your makeup bag or take out on a night out  Fullips are a amazing new product designed to give you fuller, healthier - looking lips without injections or chemicals.   Designed and made in the USA, the enhancers come in 3 different sizes/shapes to accommodate the varying needs of customers. (Large Round, Medium Oval, and Small Oval).   
  The Large Round  This enhancer is the largest of the three and the only round one. It is best used for an overall mouth fullness. Because of its size and shape it encompasses both the top and bottom lips at the same time.   This would not be the best choice for use if you are looking to target specific areas; one of the ovals is better suited for that.  This enhancer is also best for a person who has a larger mouth area and/or fuller lips in general.  This enhancer may offer some benefit to plumping up small lip lines around the mouth area for some people.
  The Medium Oval This oval can be used both vertically and horizontally. It is best suited for women with smaller, overall mouth sizes or very thin lips. When using this one horizontally, because of the narrow opening, it will just draw in the lip area but not much of the surrounding mouth area.  This one can also be used vertically but works best for just the centre area as it is too long to turn vertically on the sides of the mouth and still have it get a good suction.    The Small Oval The smallest of the fullips enhancers is the small oval.  This enhancer is best used vertically and for women that want to target very specific areas of their lips.
Because of its size, it is not good for doing the whole mouth area at once. It can be used vertically as well as horizontally and moved around to do small areas at a time. The plus is that you can really target certain areas to actually shape your lips.   "How to use" Step 1: Clean fullips enhancer with mild soap and water. Step 2: We recommend lightly exfoliating lips and the surrounding area first, with a soft washcloth or soft toothbrush, to help achieve fuller results. Next, wet the area around your mouth with water. This moisture is not necessary, but may help establish tighter suction which is the key to a good result.  Step 3: Position your fullips enhancer over your mouth and lip area, hold in place, and begin sucking short puffs of air out of enhancer. Continue until solid suction is established and enhancer is firmly around mouth. (You may have to move it around a little to get it into position to establish tighter suction)   Step 4: Let lips relax into the enhancer. You should feel a gentle pulling. The amount of time for leaving fullips on will vary for the individual, but begin in 15-30 second increments. Use finger to help break suction.  Repeat the steps until desired fullness is reached. Step 5: Apply your lip cosmetics as usual.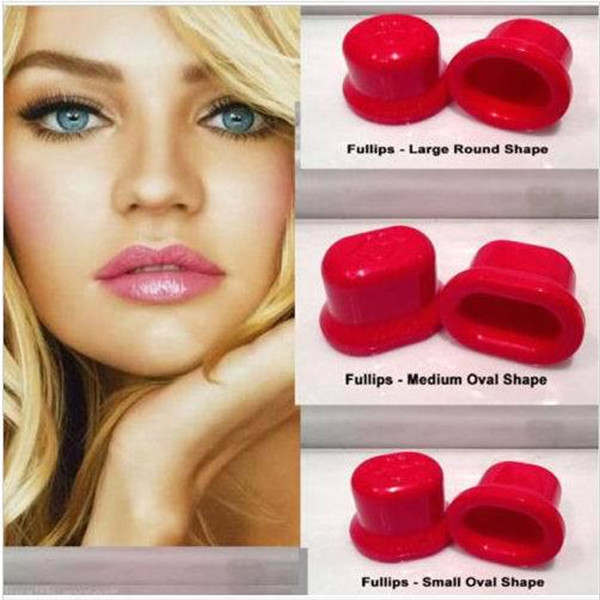 Frequently Asked Questions  Q: How exactly does the Fullips Lip Enhancer work? A: The Fullips enhancer works by using self-suction to enhance your natural lip line and give added fullness. You are in control of how much, and where, you want to add fullness.  Q: Is there a recommended use? A: Everyone's needs will be different, therefore the use for each person will be different. If you are looking for general, overall fullness, the round enhancer will be best. If you are looking to target specific areas, we would recommend one of the ovals. Feel free to contact us with any questions, we are here to help!   Q: Can I still use a lip plumping gel or
Lipstick
?  A: Yes! You can use whatever you normally use on your lips. If you normally use a plumping gel then feel free to use it. Applying it after using your Fullips enhancer is best. Fullips will also soon offer a new line of accompanying lip plumping glosses to prolong the effects. Q: How often can I use it? A: It is temporary, non-invasive, and designed to be used as a lip enhancement tool that can be used daily, or just for special occasions.  If you want to keep your look up for the whole day, about every 2-4 hours you could use it again. It doesn't take much to re-plump. Again, results will vary for everyone, but since this is a temporary and quick effect it is very simple to tailor it to your specific needs. It's small so you can take it with you for fast touch-ups, much like you would your lipstick. Note, if you have your lipstick on, you may want to wipe it off before your touch-up, so as not to smear it first, then reapply as usual.  Q: Are there medical benefits to using the Fullips product?  A: Fullips enhancers are just that, small tools used to enhance the fullness of your lips. It provides only a cosmetic effect. If you have any medical concerns, please consult your doctor before using our product, or for any other concerns that you may have.  Caution: It is important to follow all package instructions. Please start slowly and use gently. This is a self-suction beauty tool and gives the user full control. Use with gentle suction only, as hard suction is never necessary for results and can cause temporary bruising.  Anyone that has had lip injections and/or fillers should NOT use Fullips. If your lips or mouth are under a doctor's care, use of this product should always be cleared with your doctor first. If you have nay concerns about using this product or have any health concerns, check with your doctor. If you have issues with your teeth, gums, tongue, mouth issues, oral surgery, cold sores, bruising, bleeding, medications, blood thinning issues or take blood thinning medication, check with your doctor first. If you have an allergic reaction, stop use and call your doctor immediately. This is not a toy and should not be used by anyone under 18. Keep out of reach of children.  Please note: It may take time to perfect your technique, do not suck too hard, please follow the instructions and practice as advised.
Contact us if you need more details on Lip Pump. We are ready to answer your questions on packaging, logistics, certification or any other aspects about Lip Enhancement、Lip Enhance. If these products fail to match your need, please contact us and we would like to provide relevant information.
Product Categories : Lipstick/Lip Gloss Product